FMS families, we've partnered with student safety and digital wellbeing platform Qustodio to help us ensure that every child stays safe and secure on their school-issued devices. We're happy that we can now give you access to the Qustodio Parents App in an effort to help you manage and support your child's digital well-being! From the app, you can:
Ensure your child's safety and well-being online after school hours
Gain visibility and insights on how school devices are being used
Pause internet access to balance your child's digital activity based on the parameters set up by your district
Receive expert advice and insights on online safety topics like cyberbullying, screen time, gaming, and trends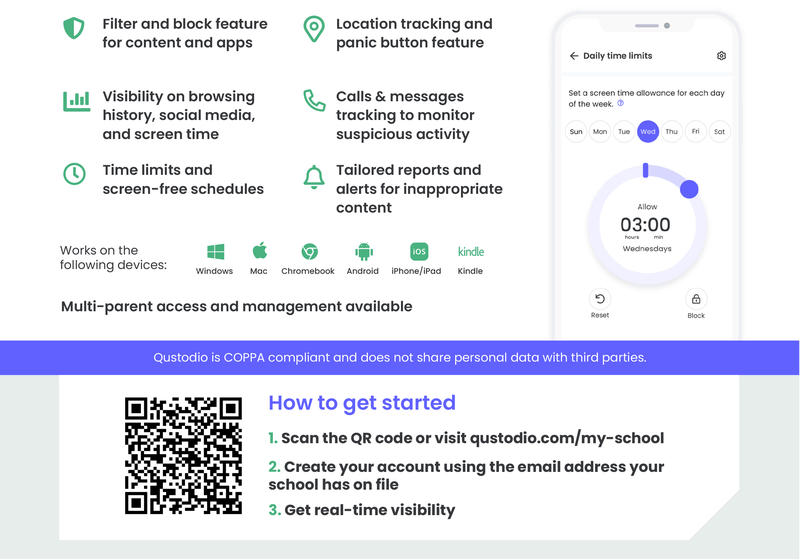 Parents and guardians can protect personal devices with family-focused digital well-being features that adapt to different needs as their child grows.

You can also protect 2 personal devices with Qustodio for free.
To get your exclusive access, head to qustodio.com/my-school and create your account using the email address the school district has on file for you.
For any queries, contact us at myschool@qustodio.com